Blog
News & Blog Update
CATS have donated 2800+units of blood 74 donors 5+ times to become Master Card holders,28 have donated blood 10+ times, 3 have donated 20+ times,1 has donated at each of the 26 camps, while Jasbir Singh has donated blood 157 times in his life.

CATS being recognized by Past Rotary International President, Mr Raja Saboo, for being one of the topmost contributing voluntary organization in the region for the year 2016.

CATS donated 443 units of blood at the three blood donation camps and sent 20 donors to various hospitals to meet various medical emergencies such as cancer, dengue, accidents etc.

The annual awards function was organized by Rotary Blood Bank Society and Resource Center on 4th Feb'17.
Cup of tea
Let a cup of tea, become an hour to teach! Beautiful short film about how…
Read More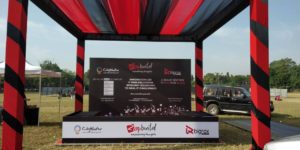 Great oppurtunity for our engineering students
All eduCATe Scholars doing engineering must make an effort to be there. Fun and career…
Read More